How To Link a New Identity to an Existing Globus Account
If you've already signed up to use the Globus Web App, you can link your other identities and use any of them to login to Globus and access and manage your data. Your colleagues can then use any of these identities to share data with you.
---
1. Link to an existing account
Login to Globus and navigate to the Identities page. Click Link Another Identity.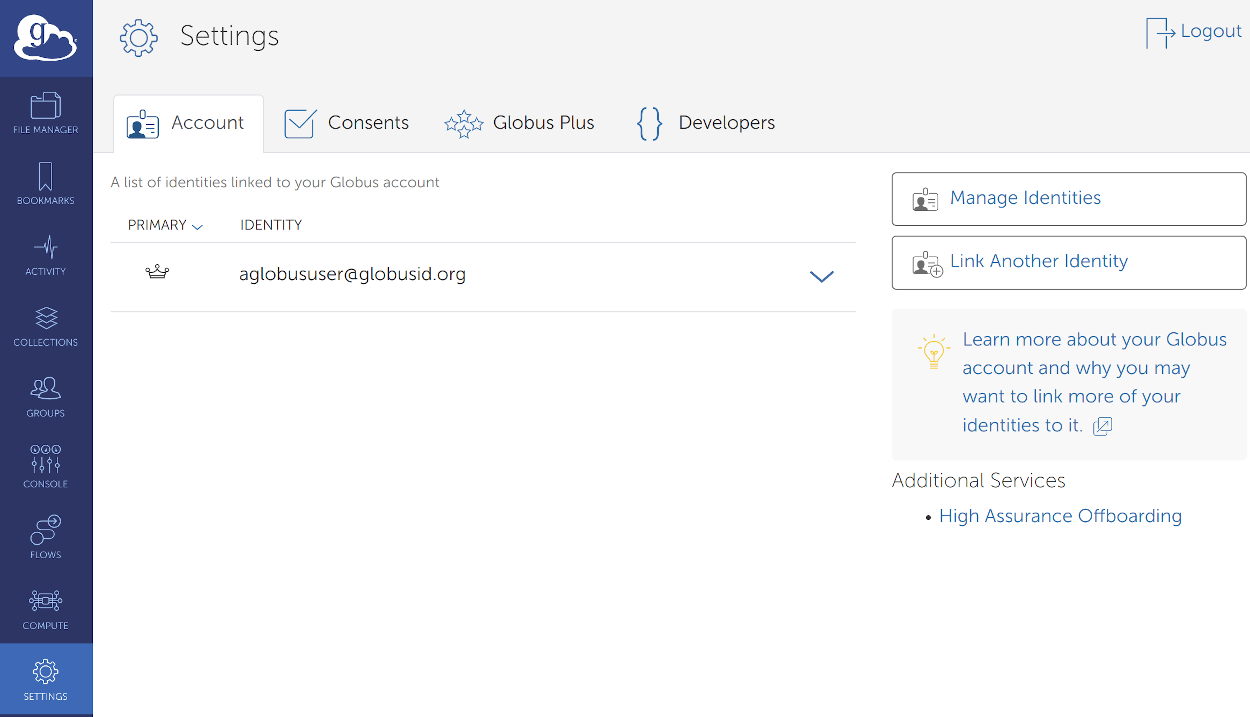 2. Select an identity to link
Select an organization you've registered with from the dropdown menu and click Continue.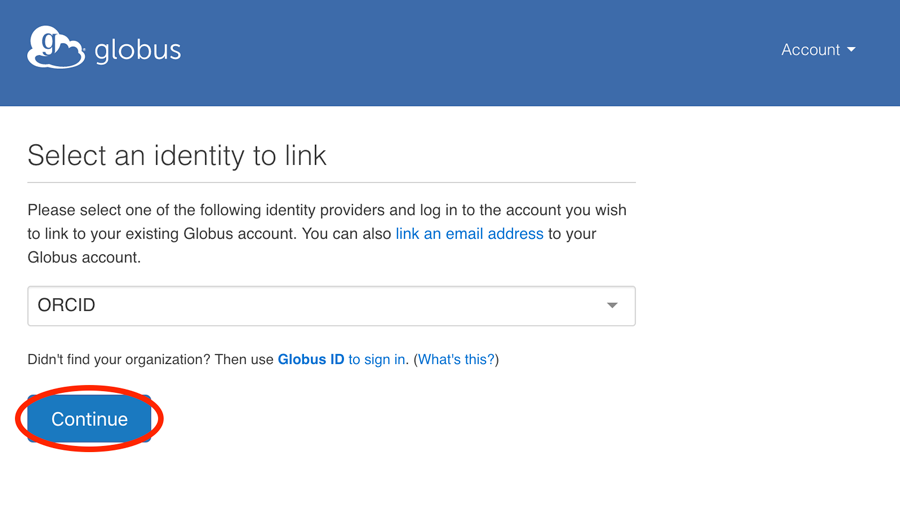 3. Log in on your organization's login page
You will then be redirected to your organization's login page. (The example below uses ORCID.) Authenticate as you normally would with the organization.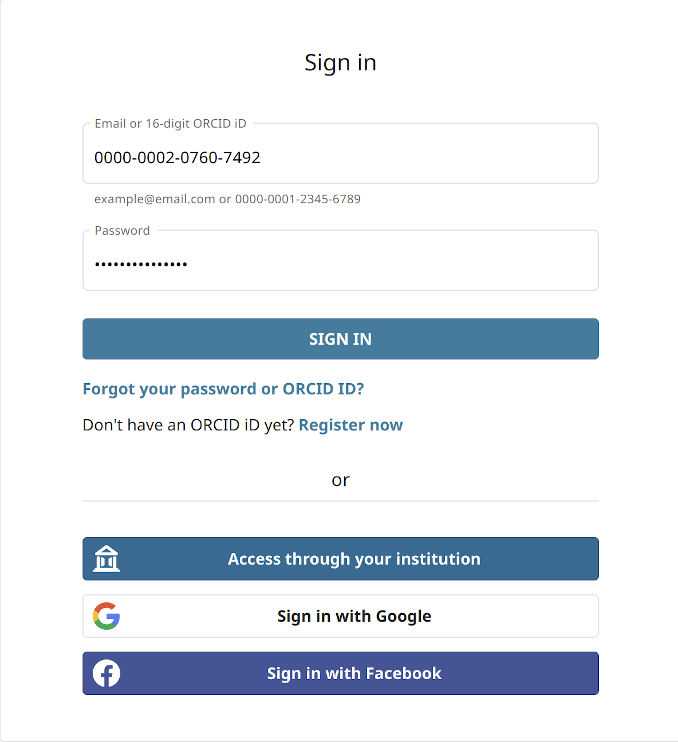 Depending on the organization you choose, you may encounter a screen asking you to authorize release of identity data to Globus. (In this example, ORCID has a page stating: "Globus Auth has asked for the following access…​") Authorize the access to use this identity in Globus.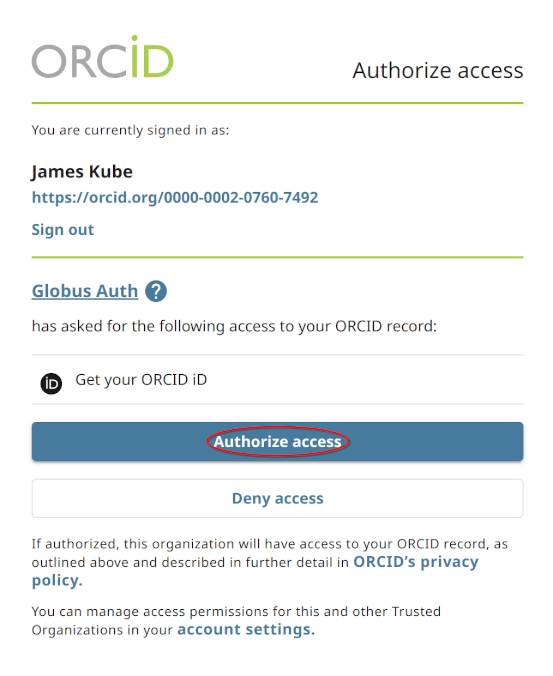 4. Authenticate with your primary identity
As an extra security measure, Globus will prompt you to authenticate with your primary identity before completing the linking.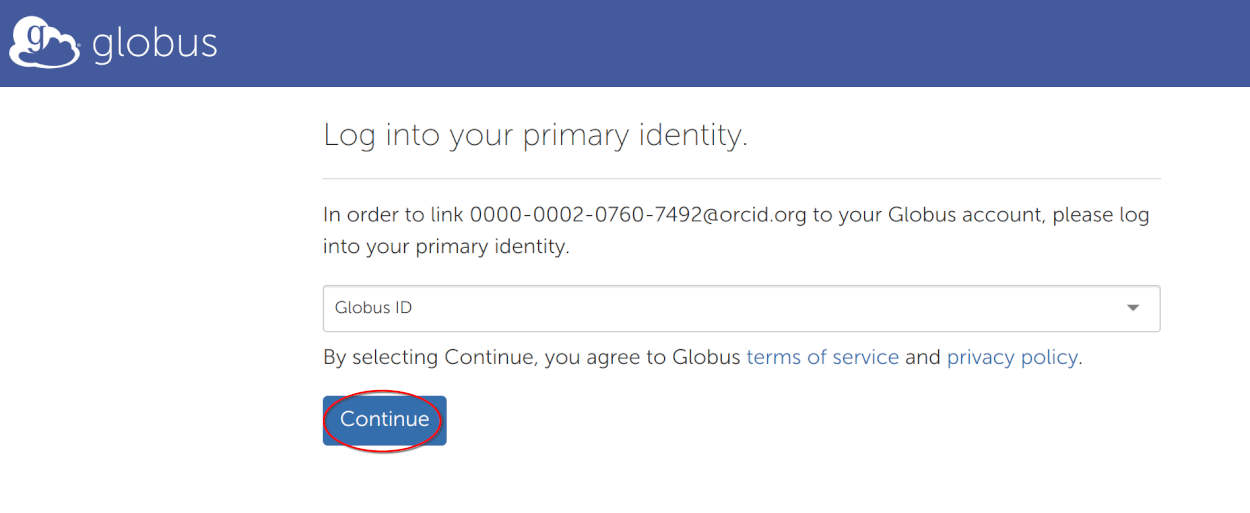 5. Confirm your account is linked
Once you've completed the last step, you can view your primary and any linked identities on the identities page.